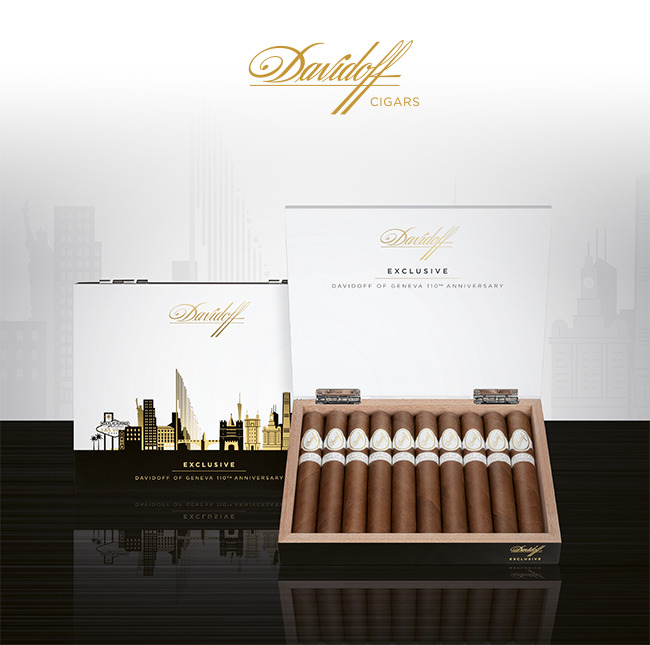 Davidoff Cigars extends its highly limited programme of custom-made Davidoff Exclusives with 17 new editions in 2021. The highlight of this series is the "110th Anniversary Davidoff of Geneva" to honour Zino Davidoff's unique attention to customers and their individual demands who entered the iconic Geneva store. This exclusive edition celebrates 110 years of retail excellence and with this, a pivotal part of Davidoff's "Crop-to-Shop" strategy. The multi-origin blend reveals an alluring set of aromas and provides a well-balanced taste journey. The classic Toro cigar is perfectly suited to please many palates around the globe and is the ideal ambassador to represent the 110th anniversary in retail excellence.
Decorated with the beautiful landmarks of the cities of the flagship stores around the world, this Limited Edition is available in wooden boxes of ten Toro cigars.
Worldwide there are 2'200 boxes, which are exclusively available at Davidoff of Geneva since 1911 stores.
Learn more about the cigar and all Davidoff Exclusives 2021 Releases
Learn more about Davidoff's "Crop-to-Shop" Strategy